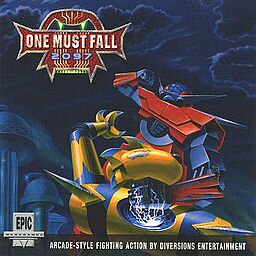 Earlier last week, Epic Games released a 20th Anniversary album for free, chronicling some of their best soundtrack themes from their last 20 years of games. Gears of War? Check. Unreal Tournament? Check. Infinity Blade? Check. Jazz Jackrabbit? CHECK. Just about every noteworthy game was accounted for, except for one – One Must Fall: 2097.
A number of dedicated fans quickly responded in the comments of Epic Games' site, professing their love for the game and its soundtrack, wondering why it wasn't included on the album. After listening to the main theme below, you'll wonder the same thing, which is why we've chosen to give OMF: 2097 some recognition.
Composed by Kenny Chou, this epic (no pun intended) main theme for the game is a glorious rendition of synthesizers and electronic beats. It manages to be futuristic sounding while also remaining stunningly retro, a strange yet appropriate combination.
The game was declared freeware in 1999 by Epic Games, so the soundtrack, along with the game itself and all the patches and updates, are free here at this fan site.