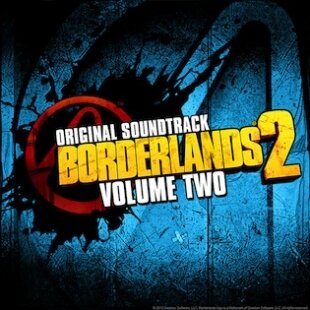 Borderlands 2 has continued to receive an astounding amount of support since it was released in September, 2012. Downloadable content, Golden Keys, and soundtrack releases have complemented its extended life, a trend that will continue for just a bit longer with the Borderlands 2: Volume 2 soundtrack.
Vol. 2 of the official soundtrack features the return of each composer from Vol. 1 – Jesper Kyd, Raison Varner, Sascha Dikiciyan, and Cris Velasco, all with unreleased music that was previously only heard in certain areas of the game.
Fans hungry for more Borderlands 2 music, or excellent music missing from the original soundtrack, can preorder this one right now over at Sumthing.com. The official release date is April 15, the same date as the game's last DLC pack.
Be sure to check out our in-depth look at some of the best tracks from the original soundtrack here, too.