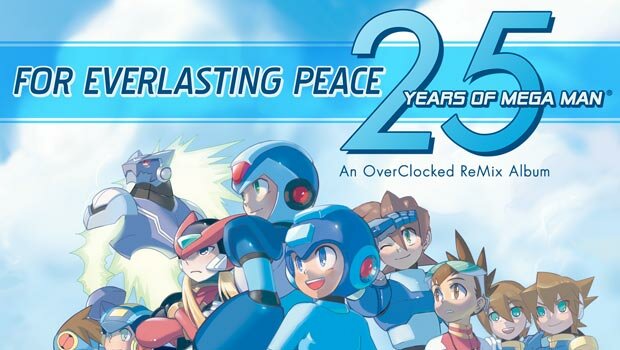 Videogame music remix community site OverClocked Remix has had a killer year of releases so far. Deus Ex remix album Sonic Augmentation, Final Fantasy VI remix album Balance & Ruin, 20 Years of Gunstar Heroes, and Badass Boss Themes Volume II all came out this year, featuring hours and hours of game music appreciation, for free.
Well, you can add For Everlasting Peace: 25 Years of Mega Man to that list. This fully-licensed collection of music features more than 80 minutes of music spanning two discs, touching on the first game in each series (original, X, Zero, ZX, Legends, Battle Network, and Star Force) in honor of Mega Man's 25th Anniversary. You can stream the entire album at the official site, or spend $9.99 to download a digital version or $17.99 to pre-order the physical version.
Featuring genres like electro, trance, ambient, rock, funk, and more, the real question is, why haven't you bought this yet?