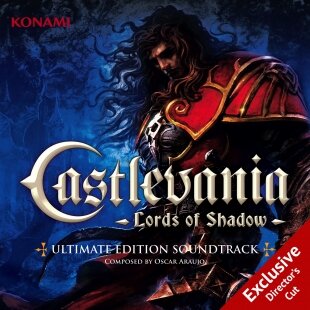 Sumthing Else Music Works has just released Castlevania: Lords of Shadow Ultimate Edition Soundtrack for $9.99 at Sumthing.com.
This director's cut of the soundtrack features an additional 19 tracks exclusive to Sumthing.com, which brings the album to 42 tracks and an hour and 43 minutes of listening time.
Composed entirely by Oscar Aruajo (also composing the sequel, Lords of Shadow 2), we don't think we need to tell you that this soundtrack is worth picking up.