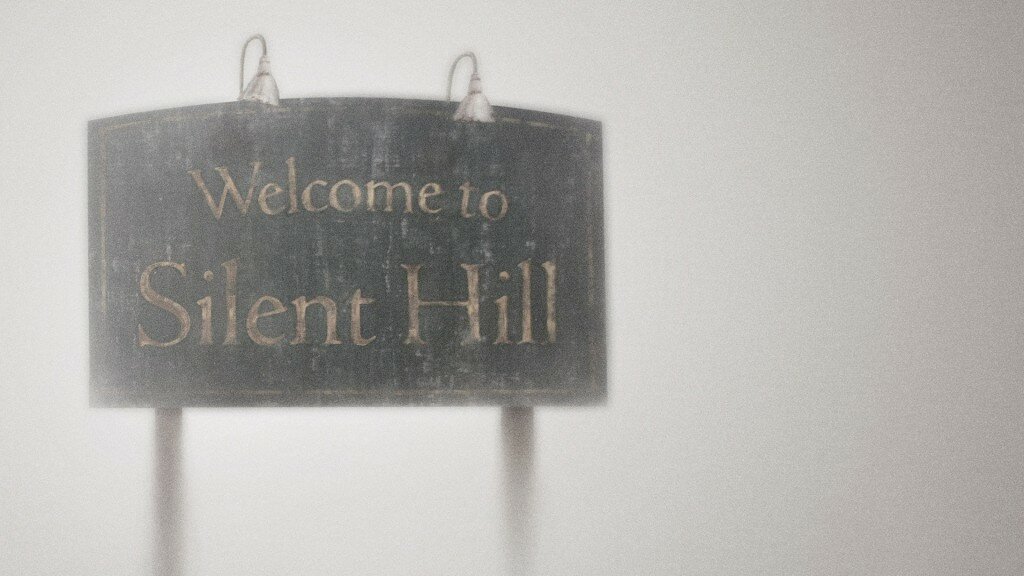 15 years ago today in North America, Konami released a game that would spawn a franchise with some of the most iconically terrifying characters and images in gaming. Pyramid Head, creepy nurse mannequins, and hellish, foggy towns are at the top of the list for me. But sometimes the most memorable parts of Silent Hill weren't what you saw, but what you heard. In this case, the fantastic soundtracks featured over the course of nine games from composer/sound designer Akira Yamaoka, and composer Daniel Licht.
Rather than settling for cliched and creepy atmospheric sounds for a soundtrack, the music (pioneered by Yamaoka) ranges from industrial, rock, and lyrical pieces sung by voice actress Mary Elizabeth McGlynn. The soundtracks, especially in the earlier games, truly captured the psychological horror that Silent Hill was so good at, leaving the player unsettled, disturbed, and uneasy throughout.
Join us as we go back through each of nine games and listen to a track from it's soundtrack, all of which are available both digitally or as a physical CD.
Silent Hill
Released: January 31, 1999
Soundtrack availability: iTunes
The game that started it all, Silent Hill's opening music was as off-putting as it was unexpected. It set the tone of the game, and planted seed within your head that everything was just… wrong somehow.
Silent Hill 2
Released: Sept., 2001
Soundtrack availability: iTunes, Amazon
By the time Silent Hill 2 came out, it was clear this game was on to something much different than it's most notable competitor, Resident Evil. The psychological horror of this game had no rivals at the time, and a "Holy s***!" ending to blow your mind. "Promise" is gut-wrenching song, especially in light of that ending. Almost every song from the Silent Hill 2 soundtrack is noteworthy for one reason or another, and for many, represents the musical height of the franchise.
Silent Hill 3
Released: May, 2003
Soundtrack availability: iTunes, Amazon
The use of a teenage, female protagonist in Silent Hill 3 left a lot of room for sick, twisted plot points. The soundtrack reflects these themes often, along with that of adolescence. The track "You're Not Here" is a standout on the album, and was also featured during the ending credits of the Silent Hill film as a special tribute to fans.
Silent Hill 4: The Room
Released: September, 2004
Soundtrack availability: iTunes, Amazon
I can recall the fourth entry in the franchise being one of the most depressing. Being stuck in a nightmarish apartment, unable to leave and watching the world happen around you is a tormenting thought. "Room of Angel" is a perfect example, and is slow, dreary song to fit the game's tone.
Silent Hill: Origins
Released: November, 2007
Soundtrack availability: iTunes, Amazon
As the name might suggest, Origins was attempt at returning to the game's roots. However, reviews were only lukewarm, and suggested the franchise was falling into a rut. The soundtrack had a much cleaner sound to it than previous ones, too. Not that this is a bad thing, just…different. Previous ones tended to sound "rough" to me, always evoking images of rust.
Silent Hill: Homecoming
Released: September 30, 2008
Soundtrack availability: iTunes, Amazon
Homecoming marked the release of the first game on next generation console hardware, as well as the second installment from an external developer aside from Konami. The soundtrack continued on with its cleaner sound, too.
Silent Hill: Shattered Memories
Released: December 8, 2009
Soundtrack availability: iTunes, Amazon
Shattered Memories marks the last time Akira Yamaoka worked on a Silent Hill soundtrack. It was an incredible feat to maintain the franchise's music up until this point, with each soundtrack featuring a handful of standout tracks. Not one soundtrack felt entirely out of place with the rest, either, maintaining the fine line between familiarity and being too "safe".
Silent Hill: Downpour
Released: March 13, 2012
Soundtrack availability: iTunes, Amazon
Ugh, Downpour marks the low point in the franchise for me, which features a theme song from Korn's lead singer, Jonathan Davis. Not that I have a problem with Korn, but it seems like a desperate attempt to make the Silent Hill franchise more mainstream. Composer Daniel Licht also took over the composing reigns from Akira Yamaoka on this one, and did an admirable job. Other than the Jonathan Davis song, the rest of the soundtracks feels very Silent Hill-ish, with Licht's own style thrown in.
Silent Hill: Book of Memories
Released: October 16, 2012
Soundtrack availability: iTunes, Amazon
The last proper Silent Hill release, Book of Memories was a major shift in genre, focusing more an action RPG elements than horror. However, "Love Psalm" from Mary Elizabeth McGlynn is a fantastic rock song, one of my favorites of the franchise. Daniel Licht once again does a great job with the original score, even though nothing really stands out aside from McGlynn's two vocal tracks.