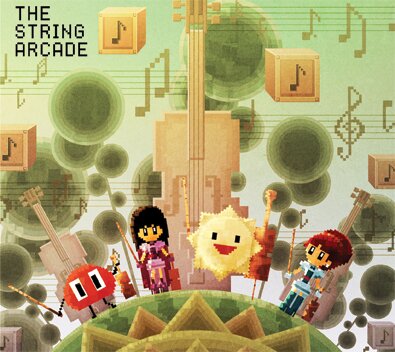 There aren't many places you can hear a string quartet arrangement of the Altered Beast title theme, but look no further than The String Quartet. This well-curated, professional string recording of some of gaming's finest musical pieces (both new and old) was successfully Kickstarted in August, 2013, but in case you missed that you can preorder it right now for a 20% discount.
Designed as a way to inspire young musicians by helping make a connection between video game music and "classical" instruments (such as violin, viola, and cello), 100% of the proceeds from this release also go the the Alameda Music Project. This tuition-free, K-5 after school music program which focuses on strings, percussion, and chorus.
Head on over to iTunes and preorder a digital copy, or check out Bandcamp for a physical CD preorder, both at a 20% discount until Feb. 11 when it goes on sale for its regular price.
The full list of games with music featured are:
Plants Vs. Zombies
Ecco the Dolphin
Sonic The Hedgehog 2
FTL
Portal 2
Pettington Park
Altered Beast
Ravenshire Castle
Scurvy Scallywags
Minecraft
Outlaws
TRON Arcade
graBLOX
Galaga
Secret of Monkey Island 2
The Legend of Zelda
Stay tuned for a review closer to Feb. 11, the day of the album's release.