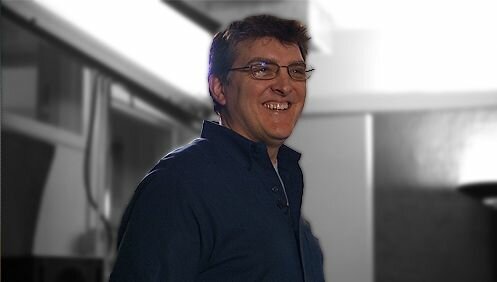 Today, composer Martin O'Donnell announced via Twitter that Bungie's board of directors terminated him "without cause" on April 11, 2014.
The news comes as quite a shock to fans of his work, which consists of audio work on Oni, the Myth and Halo series, and the upcoming game Destiny.
Prior to joining Bungie as audio director in 2000, O'Donnell scored Oni, Myth 2, and Halo: Combat Evolved under his company TotalAudio, which Bungie had contracted. O'Donnell then directed the voice talent and sound design for the Halo trilogy, Halo: ODST, and Halo: Reach while at Bungie, and often collaborated with TotalAudio partner, and now in-house audio design lead at Bungie, Michael Salvatori.
For the upcoming game Destiny, O'Donnell and Salvatori worked with Paul McCartney on the score. Together, they produced a symphonic and choral prequel suite for Destiny, premiering it during game music concert performance Video Games Live last July.
Bungie posted the following on its official website regarding his departure:
"For more than a decade, Marty O'Donnell filled our worlds with unforgettable sounds and soundtracks, and left an indelible mark on our fans. Today, as friends, we say goodbye. We know that wherever his journey takes him, he will always have a bright and hopeful future.

We wish him luck in all his future endeavors."
Stay tuned for any updates from Bungie or O'Donnell regarding recent events.
Source: Polygon